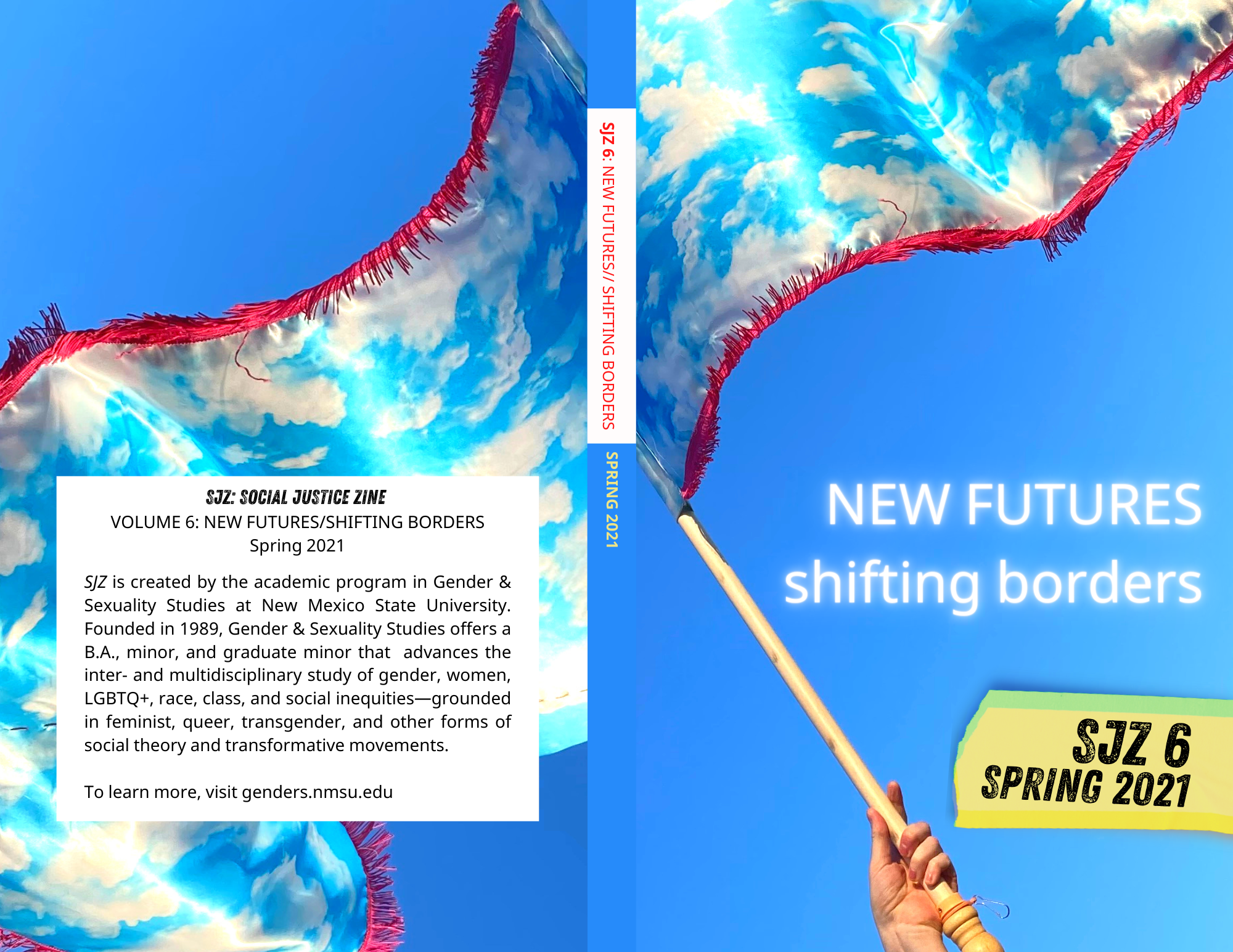 Download, during March 2022, our Digital Media Welcome Kit - It includes FBA and G&SS backgrounds, wallpaper, Concentration video, and a digital copy of the latest issue of the zine SJZ. 
Physical copies of this edition are available thanks to a grant from Southwest and Border Cultures Institute. Copies will be distributed throughout the NMSU campus during March.
---
Since 2016, FBA has edited, produced, and distributed SJZ: Social Justice Zine, a self-published, small-circulation publication created not to generate profit, but to be shared and to disseminate ideas to others. SJZ is a collaboration between undergraduate and graduate students, alumni, faculty, and friends of Gender and Sexuality Studies at NMSU, the borderlands region, and beyond. This collaborative zine offers connections to community, participatory and collaborative learning, and circulates creative work and perspectives from underrepresented groups.
---
Zine Collection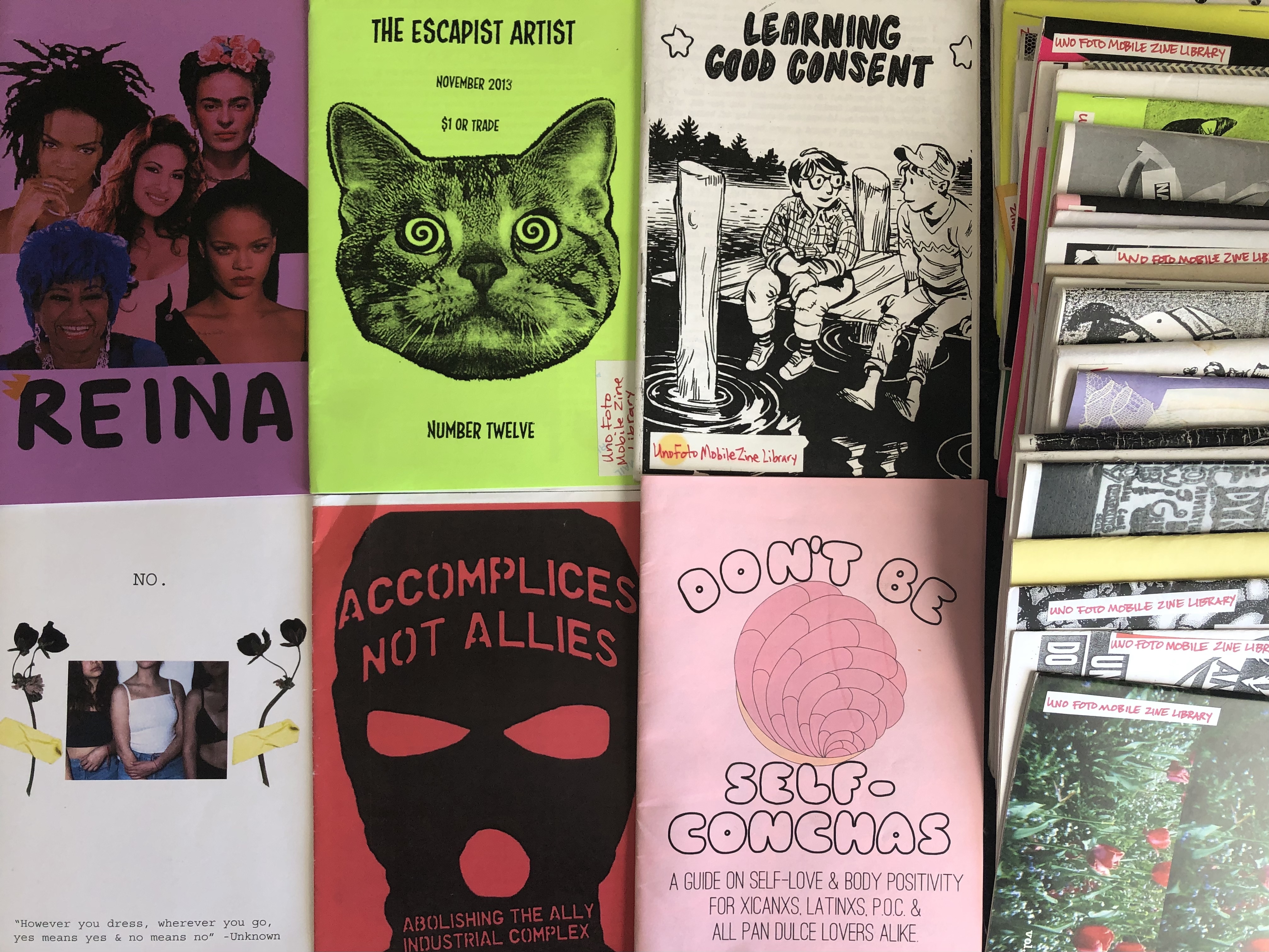 Variety of zines donated by alumna Lisa Y. Méndez (Uno Foto Mobile Zine Library)

FBA maintains a zine collection featuring a range of zine titles connected to gender and sexual identities, social justice, and other related topics. NMSU G&SS alumna and zinester, Lisa Y. Méndez donated over 40 zines to the collection in February 2022 on behalf of her Uno Foto Mobile Zine Library. Thank you, Lisa! To learn more about @unofotoart - check out her blog
---
Currently, our zine collection is not publicly available. We are archiving and organizing for future NSMU Main Campus use.