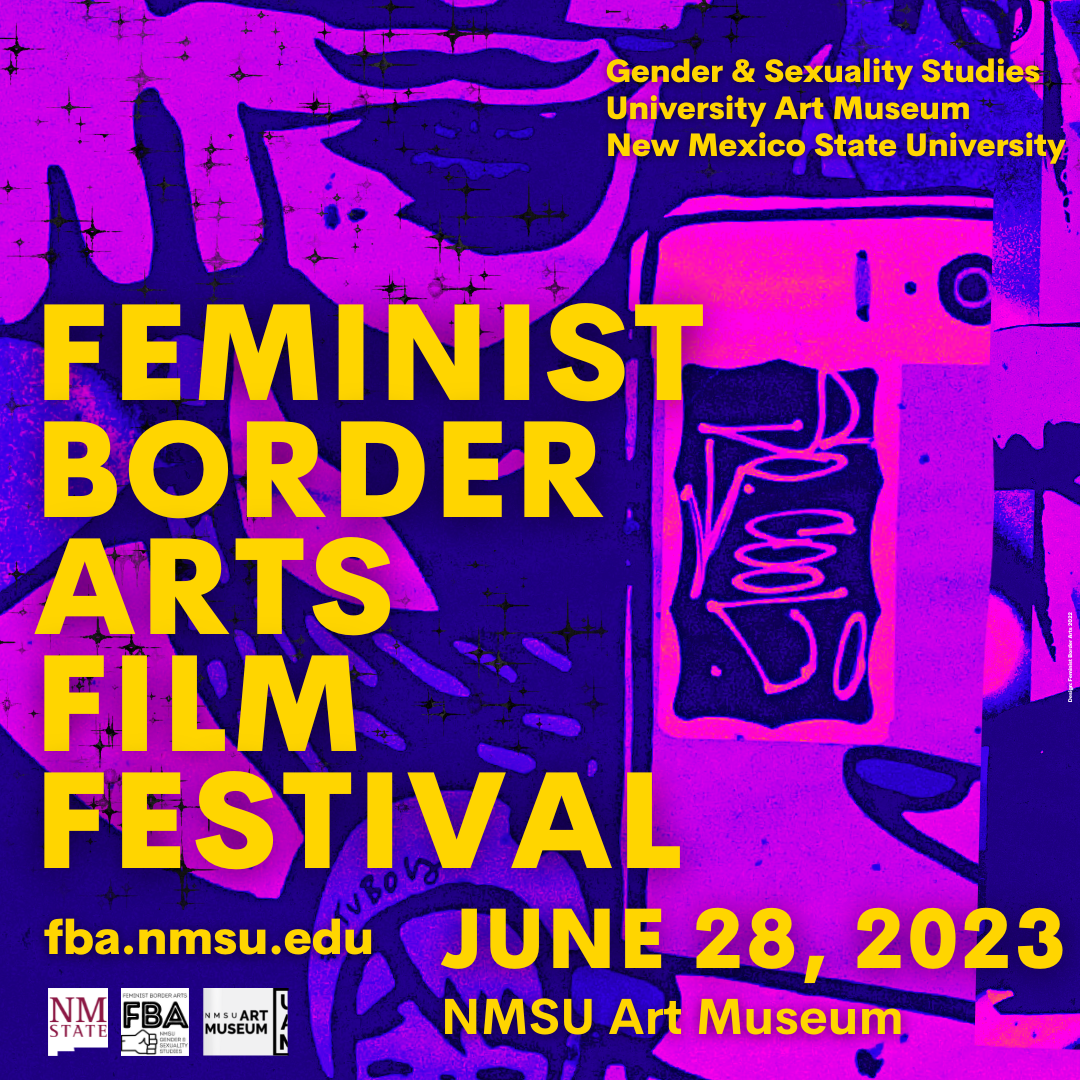 Submissions are now open for the 2023 season of the Feminist Border Arts Film Festival, a university-based short form film, video, & digital storytelling festival. The final deadline for submission is April 15.
The Feminist Border Arts Film Festival celebrates the power of cinema as a creative tool to reflect upon urgent social issues and thought-provoking representations of identity and difference. The festival defines "feminist border arts" as a practice that challenges the limits of conventional representation through telling stories from the edge; threshold visions from the margins that create new ways of seeing, that visualize underrepresented ways of knowing. Selected films revive the promise of cinema, the possibility of film, video arts, and new media to open minds, create new vistas, and challenge dehumanizing forms of representation.
The festival emphasizes artistic vision in telling these stories through short film, including live-action narrative, documentary, essay film, video art, experimental film, new media, and animation. FBAFF showcases student, indie, and professional filmmakers, domestic and international. The festival specializes in films 15 minutes and under. 
FBAFF is a highly selective festival whose programming and curation are nationally and internationally recognized. Films bearing the FBA laurel appear in top film festivals like Cannes, TIFF, and Sundance.
The curated exhibition of films will be held on June 28th, 2023--in honor of the Stonewall Riots--at the University Art Museum on the campus of New Mexico State University. Free and Open to the Public. Save the date.
Feminist Border Arts Film Festival proudly accepts entries on FilmFreeway:
The 2023 NMSU Feminist Border Arts Film Festival is Sponsored by the academic unit for Gender & Sexuality Studies, the University Art Museum, the Department of English, and the Department of Art
---
FBAFF '23: Wear Pink for Emilia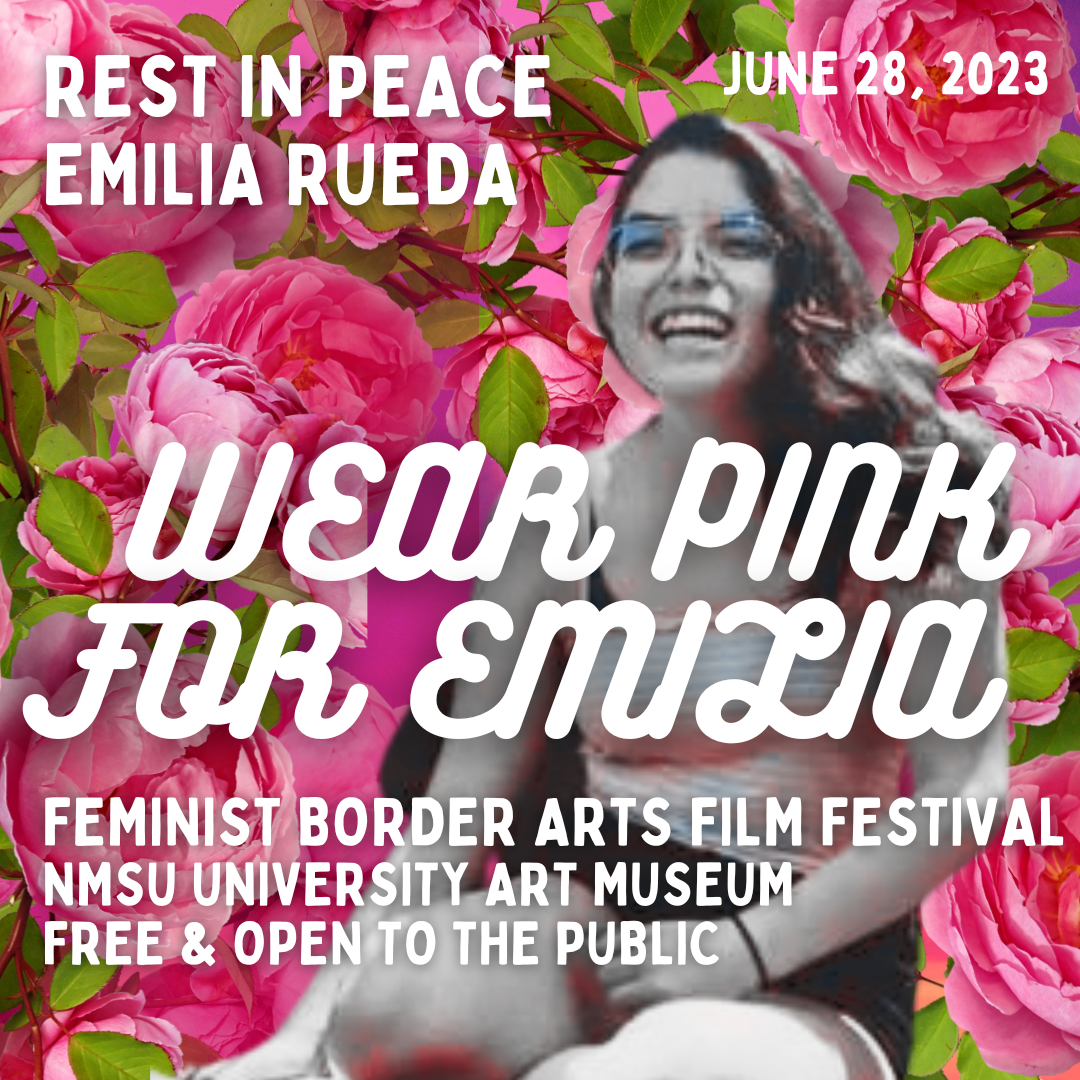 Emilia Rueda was a visual artist in the Art Department and enrolled in Intro to Women's, Gender, and Sexuality Studies when she passed away in October 2022. The 2023 season of the FBAFF is dedicated to her. Her digital short, "I Know What I Am," a film she made for an art and G&SS course will premiere as an official entry at the festival. 
This June 28th at the FBAFF, wear pink for Emilia, her favorite color.
A category for NMSU and Borderlands filmmakers has been created in her honor called Border/Lands.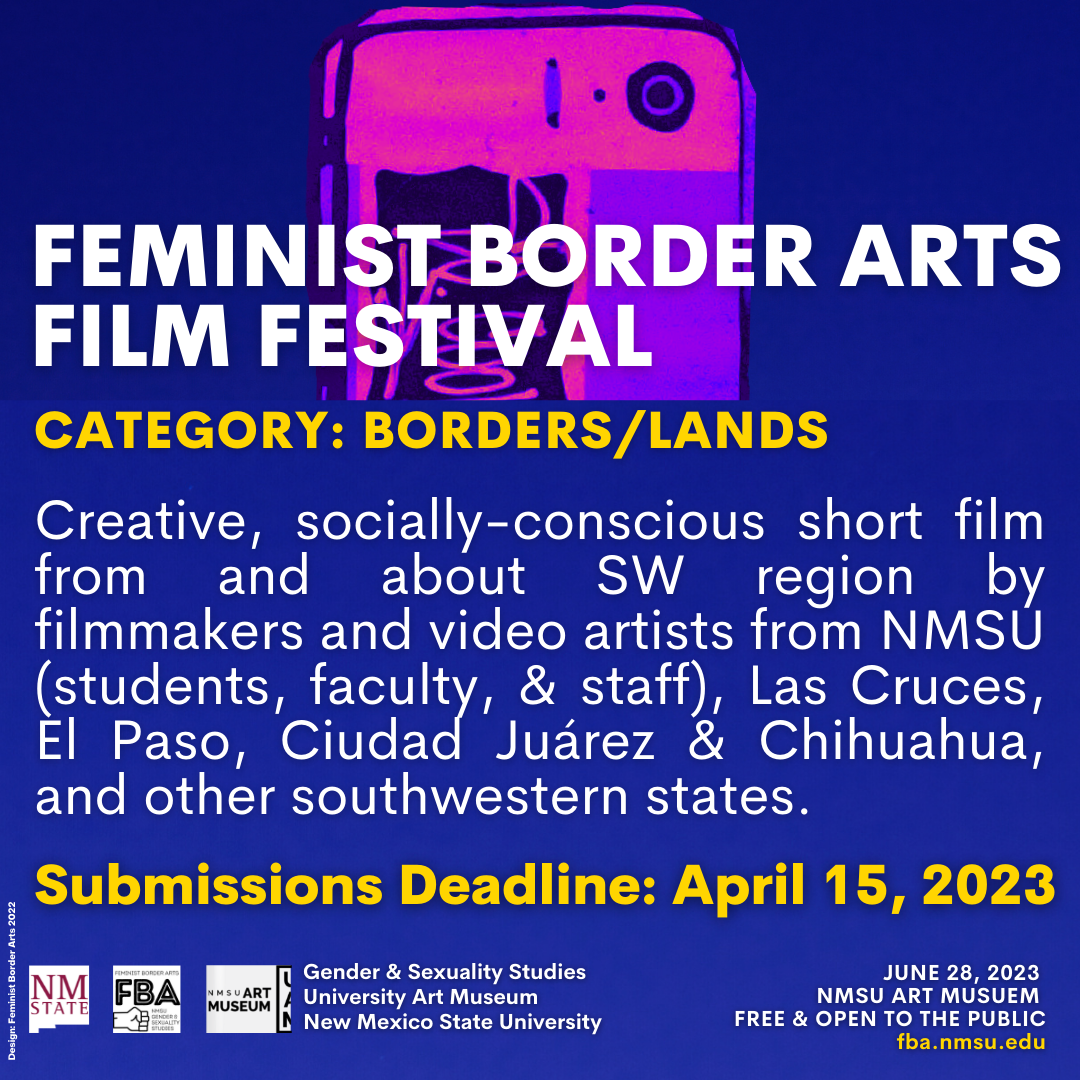 This category seeks to highlight socially conscious and creative short film and video from and about this region by filmmakers and video artists from NMSU (students, faculty, & staff), Las Cruces, El Paso, Ciudad Juárez & Chihuahua, and other southwestern U.S. states.  
---
Queer & Feminist Film Festival Studies & Programming & Curation Course
We are also offering an online, asychronous, practice-based class in film and film festival studies and theory, socially impactful short film curation, and digital storytelling in Spring 2023 at the 400/500 level called Special Topics: Feminist Border Arts.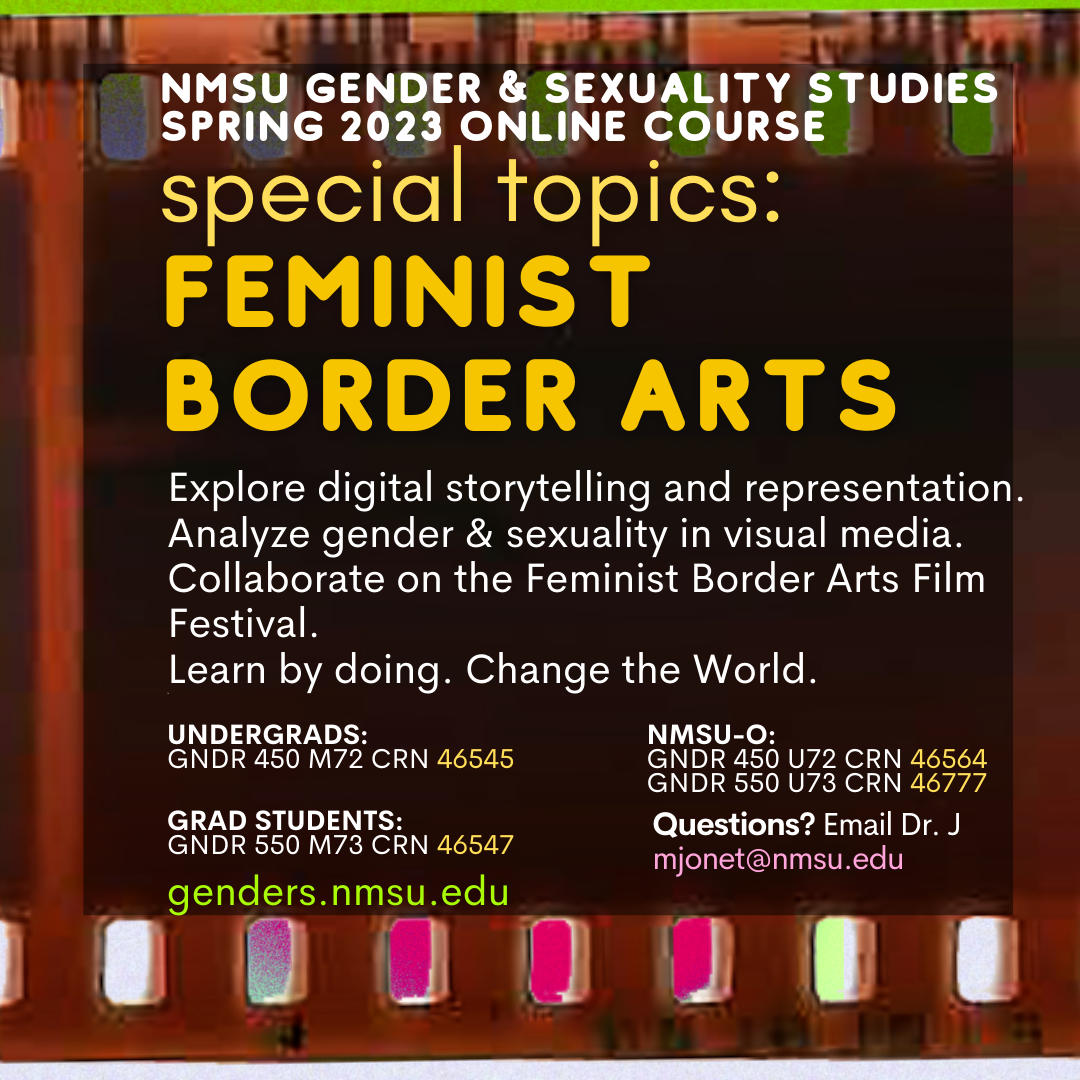 ---