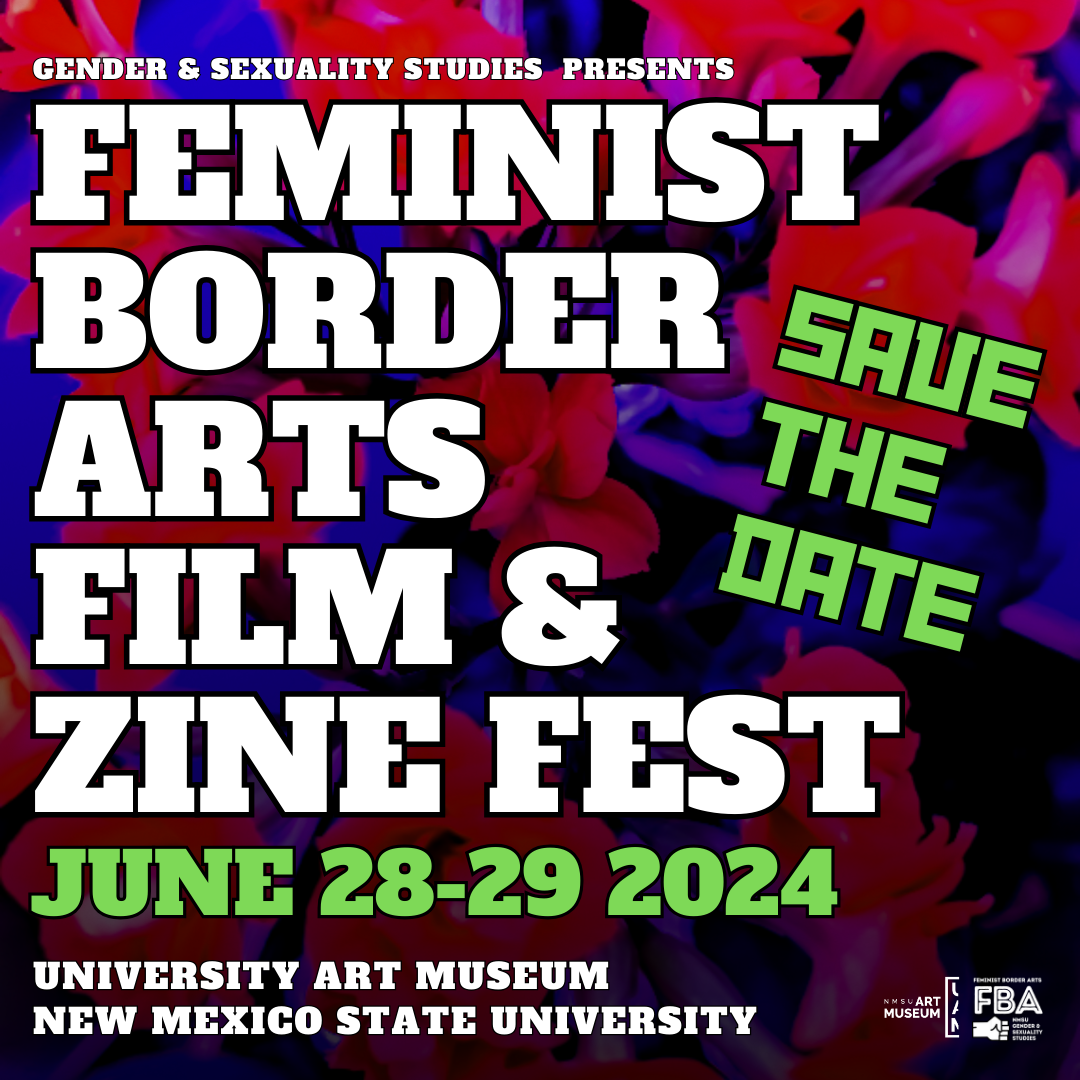 Prepare to celebrate Pride 2024 like never before!
Anticipate two days of short film and digital media, zines, workshops, speakers, and panels. Join us for the Feminist Border Arts Film & Zine Festival, kicking off on Pride Day, June 28 in 2024.
Day 1 - June 28: Immerse yourself in the world of short film and digital media, from the US and around the globe. They educate, challenge norms, rebel against conventions, delight the senses, and demand change.
Day 2 - June 29: It's a zine revolution! Explore narratives that defy authority, journeys that break boundaries, comics that will change your life, and tales that celebrate community, social change, and creative expression.
Stay tuned for our upcoming call for submissions, inviting filmmakers, scholars, artists, activists, community members, and zinesters to be part of this media space of change and creativity. More details are on the way.
---